Graphic designing Services
We help ambitious businesses like yours to generate more profits by building awareness, driving web traffic, connecting with customers, and growing overall sales.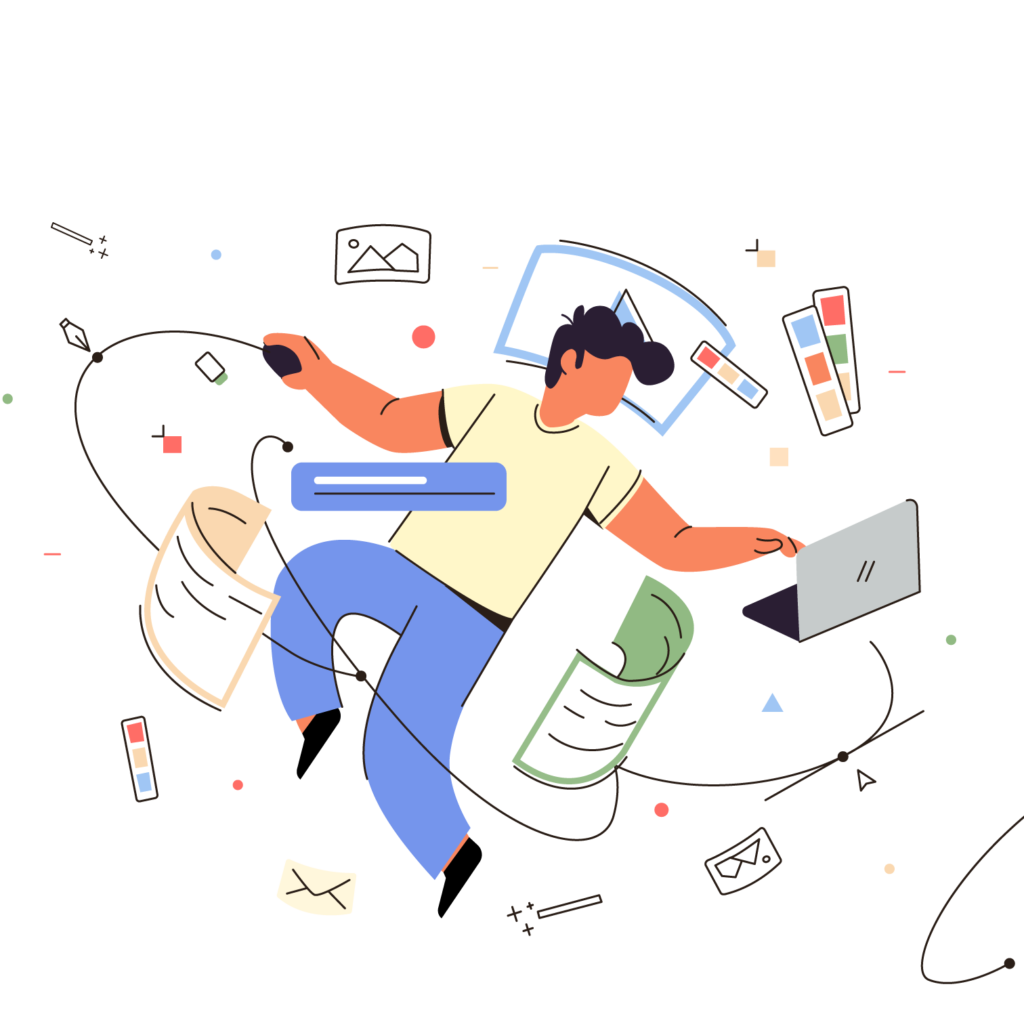 At Growmoretech, we provide exceptional graphic designing services in India, Germany, USA, UK, and other countries. We are a team of talented and creative professionals who understand the importance of a well-designed graphic for any business. Our expertise lies in delivering high-quality graphic designs that are not only visually appealing but also communicate the message effectively.
Our graphic design services include logo design, brochure design, website design, business card design, social media graphics, and more. We use the latest tools and techniques to create designs that stand out and capture the attention of your target audience.
Whether you are a small startup or a large corporation, we work closely with you to understand your business and your target audience. We believe that every design should be unique and should reflect your brand's personality. Therefore, we spend time researching your industry and competitors to create designs that differentiate you from others.
At Growmoretech, we ensure that our designs are not only visually appealing but also SEO-friendly. We optimize our designs to make sure that they are search engine friendly and can help you rank higher in search engine results pages. We also make sure that our designs are responsive and can be accessed on any device, ensuring that your audience can view your designs anywhere, anytime.

We have worked with clients from different industries, including healthcare, education, hospitality, e-commerce, and more. Our team has experience working with clients from different parts of the world, including India, Germany, USA, UK, and other countries. We understand the cultural differences and tailor our designs accordingly to appeal to your target audience.
In conclusion, if you are looking for exceptional graphic design services in India, Germany, USA, UK, or any other country, look no further than Growmoretech. We offer high-quality designs that are unique, SEO-friendly, and responsive. Contact us today to learn more about our services and how we can help you grow your business with our exceptional designs.